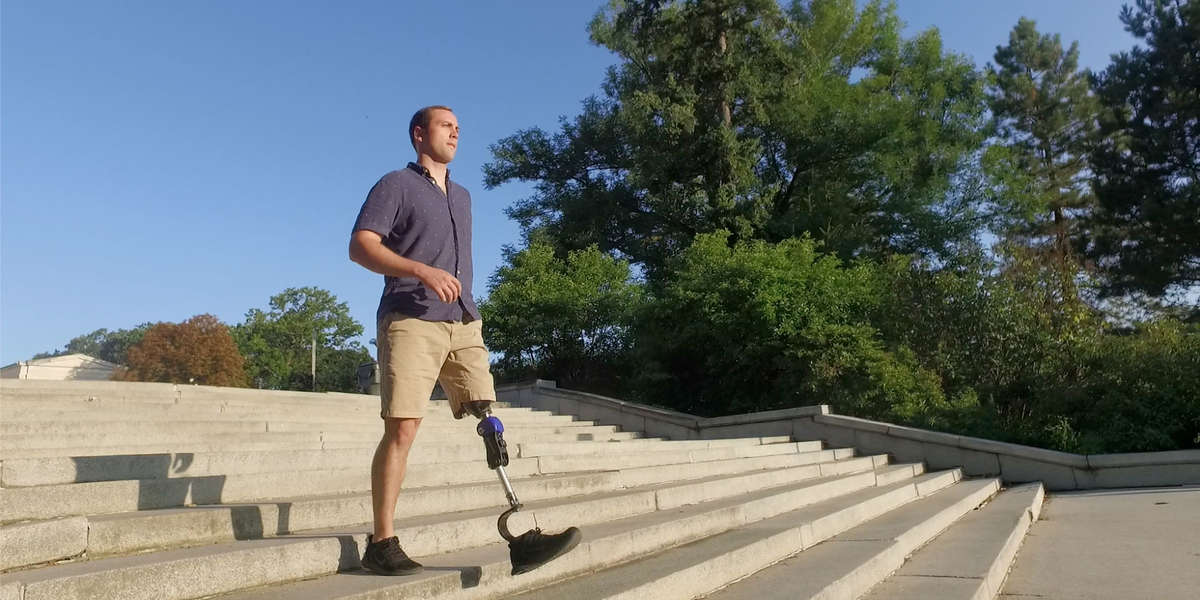 Product Features
Waterproof and corrosion resistant. Submersible in fresh or salt water.
Superior stability to traditional polycentric designs via the patented AutoLock Technology.
Hydraulic Variable Cadence Controller (patent pending)
Simple twist-knob manual lock.
Durably designed with a weight rating of 330 lb (150kg).
Potential Users
Active amputees seeking a hydraulic, waterproof primary prosthesis that is low-maintenance.
Amputees seeking a secondary prosthesis with a hydraulic waterproof knee (e.g. shower/pool/beach leg).
Amputees that desire a highly stable hydraulic knee.
Product Specifications
Mobility Level
K3-K4
Amputation Level
Transfemoral, Knee Disarticulation (Non-Stance Flexion Only)
Knee Flexion Angle
150°
HYD-PA-02 Device Height & Weight
7 5⁄16 in (186mm)
2.32 lb (1,052g)
HYD-SF-02 Device Height & Weight
7 15⁄16 in (201mm)
2.74 lb (1,242g)
Selecting the Right Knee
In order to provide an optimal experience for every user, LegWorks offers three different models of knee, each available with or without stance flexion. View the comparison chart below to determine which model is right for your patient.
| | | | |
| --- | --- | --- | --- |
| Product Feature | All-Terrain Knee | All-Terrain Knee Premium | ATK HydraPro |
| Variable Cadence Controller | Non Fluid-based | Non Fluid-based | Hydraulic Damping |
| Submersible | Freshwater Only | Freshwater & Saltwater | Freshwater & Saltwater |
| Weight Limit | 275 lb (125kg) | 330 lb (150kg) | 330 lb (150kg) |
| Indicated Model: Long Residuum | Without Stance Flexion | Without Stance Flexion | Without Stance Flexion |