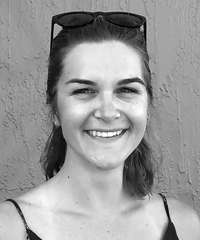 Office Adminstrator
Alicia returned to WNY after spending several years managing food trucks in New York City and learning about the restaurant industry. She studied at the SUNY at Brockport, Buffalo State College, and is a SUNY at Buffalo graduate. Alicia is excited to take part in LegWorks' mission, and is grateful for the opportunity to help amputees walk with confidence towards healthier, active lifestyles.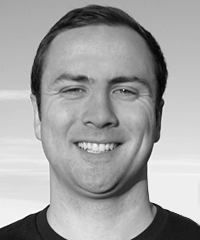 Director - Partnership Development
Brandon lost his leg above the knee at the age of 18. He is an expert on prosthetic knee joints and has extensive industry knowledge. Today, he remains very physically active and wears the All-Terrain Knee on a daily basis. As a user, Brandon innovates on our technology and has connections to many partner organizations in the prosthetic field. Brandon has a B.A. in Political Science from Vanderbilt University.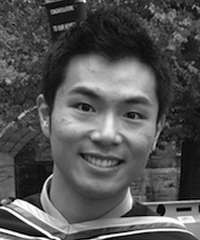 Engineer
Calvin aspires to create profound impact through his engineering work by focusing on the development and delivery of highly functional, yet affordable, medical devices for a global population. He has received several prestigious awards during his academic career, and continues to volunteer in his local community; acting as a role model for younger generations. Calvin has a degree of Master of Health Sciences in Clinical Engineering from the University of Toronto.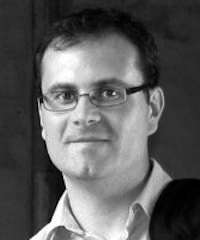 Chief Technology Officer
Jan is a scientist and inventor at Holland Bloorview Kids Rehabilitation Hospital and a professor at the University of Toronto. He is an expert on the development of mobility assistive technologies for individuals with lower limb impairments and holds a number of patents which have resulted in the commercialization of medical products. Jan holds a PhD in Health Sciences from Utrecht University.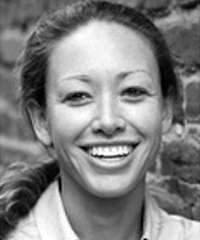 CEO
Emily has driven social change through strategy and capacity building, with experience in management consulting, non-profit management and social enterprise operations in Mexico, Uganda, South Africa, Guatemala and the US. She was the founding Country Director of Educate!, a non-profit organization whose leadership and social entrepreneurship program reaches 25,000+ Ugandan youth annually. Emily has an MBA from the Haas School of Business at UC Berkeley.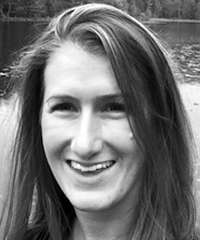 Sales Manager
Hannah is experienced in sales in the orthotics and prosthetics industry. She has a unique background of sales experience incorporating hands on clinical skills and education in both biomechanics and business. Hannah has previously excelled in orthotics sales with Restorative Care of America (RCAI) and Dynasplint Systems, Inc. She holds a degree in Athletic Training from Indiana State University and an MBA from Mercer University, where she also worked as an athletic trainer.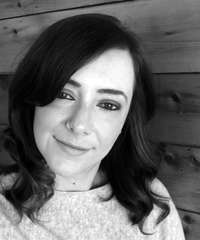 Marketing Coordinator
Prior to her role as LegWorks' Marketing Coordinator, Kelli served as Digital Marketing Specialist at an award-winning boutique marketing agency whose clients include brands such as SharkNinja, New Era, Mattel, Delaware North, and Moog. She is a graduate of the State University of New York at Buffalo, holding a B.F.A. in Communication Design and a B.A. in Communication. Outside of the office, Kelli is an avid equestrian, having competed on the national level.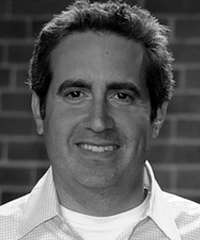 CFO
Mark works with early stage technology companies to establish a finance function that will steer the company through rapid growth and future investment. He is a CPA and Certified Fraud Examiner having worked in finance departments at big four accounting firm EY, as well as small public and private technology companies. Mark holds an Honors Business Administration degree from the Richard Ivey School of Business at Western University.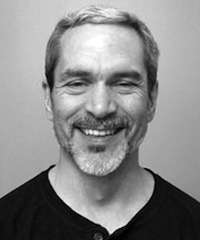 Clinical Specialist
An ABC Certified Prosthetist, Nick completed both Prosthetic Technician and Prosthetic Practitioner programs at Century College prior to attaining his credentials in 2002. He has provided patient care in Minnesota, Illinois and North Carolina, after which he served Clinical Education, Technical Service and Product Management roles for prosthetics at Medi USA for 12 years. Nick has a passion for delivering education in a dynamic and engaging manner with the end goal of maximizing functional outcomes for the amputee.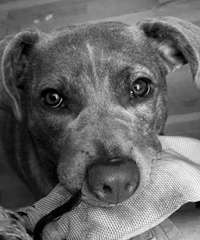 Chief Enthusiast
Alice is a sweet and loving dog who eschewed life as a Hollywood sitcom canine actress to assist our clinical Services Director by sleeping under his desk and deftly depositing chew toys in his lap to signal that it's time to take a break.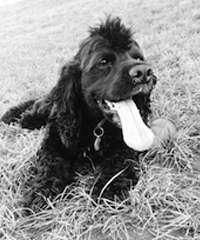 Chief Snuggler
Mo has nearly a half-decade's experience giving snuggles, and is an aggressive ball-chaser with some serious slide moves. She has a real go-getter personality with a smashing hair-do to match!
Board of Directors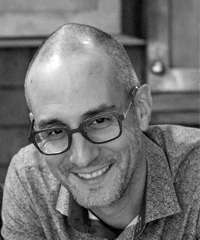 Jonathan is the Founder and CEO of Marigold Capital, which offers customized strategic consulting and fund management for private market impact investments. The firm works with families, foundations, corporations and governments to better use finance for equitable and prosperous social change.
Marigold makes investments using a gender and inclusivity lens for systems level impact. The firm is one of Canada's leading impact investors and blended finance practitioners in emerging, frontier and domestic markets. Marigold Capital continues to reconceive traditional finance to shift norms, remove structural barriers, and empower marginalized individuals to participate and benefit fully in society.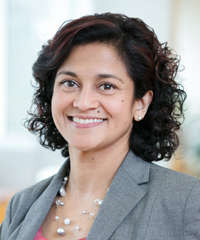 Sandra is a certified prosthetist and operations manager for the Orthotics and Prosthetics department at Holland Bloorview Kids Rehabilitation Hospital. She is a Fellow with Orthotics Prosthetics Canada, past president of the Canadian Association of Prosthetics & Orthotics and the International Society for Prosthetics & Orthotics Canada, and Secretary-Treasurer for the Association of Children's Prosthetic-Orthotic Clinics. Sandra has presented her work at national and international conferences and has contributed to publications and review journals. In addition to her extensive experience, Sandra brings an even greater amount of enthusiasm and passion for research and development, and new technologies to the field.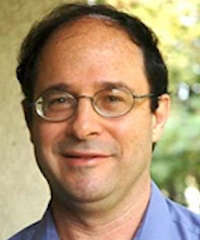 David is a serial social entrepreneur who has worked with many organizations to bring affordable medical technologies to market. This includes directing the establishment of Aurolab which has 8% of the global market share for intraocular lenses and co-founding Sound World Solutions, a social enterprise to make affordable hearing devices with a novel fitting. David is a MacArthur Fellow, Ashoka Fellow and a Schwab Social Entrepreneur.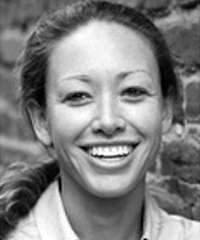 Emily has driven social change through strategy and capacity building, with experience in management consulting, non-profit management and social enterprise operations in Mexico, Uganda, South Africa, Guatemala and the US. She was the founding Country Director of Educate!, a non-profit organization whose leadership and social entrepreneurship program reaches 25,000+ Ugandan youth annually. Emily has an MBA from the Haas School of Business at UC Berkeley.
Advisors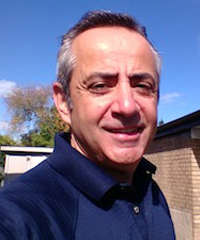 Lou has 30+ years experience in product development and manufacturing. At American Standard, Lou's primary focus was Global Development CAD/CAM projects. Since then, he's run a custom display company, designing and manufacturing everything from simple product displays to complex drive-thru systems for international food chains, and developed and supplied Medical Headwalls for hospitals. Lou graduated from the University of Toronto in Mechanical Engineering and is excited to bring his expertise to the LegWorks team.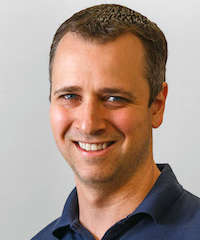 Trevor has spent the past 5 years serving as the Executive Director of a non-profit organization, overseeing the day-to-day operations and coordination of international partnerships in the prosthetics industry. Previously, Trevor worked as an educator for 10 years, 8 of which were in Asia. He is very excited to bring his experience to the LegWorks' team and working with their international partners. Trevor graduated from Deakin University with a Masters in Education.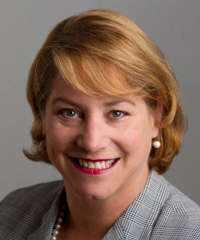 Kim serves as the Business Development Executive for the University at Buffalo, Center of Excellence Bioinformatics and Life Sciences. Over the last five years, Kim has assisted medical startups leverage university resources to help them commercialize and scale. Kim has decades of experience working with technologies focused on improving health care outcomes that include medical devices, diagnostic tools and drug development. Kim has a B.S in Business from the State University of New York College at Buffalo and is a 2011 graduate of Leadership Buffalo.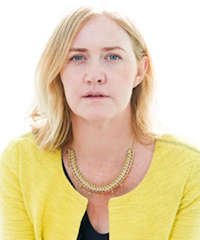 Heather is a seasoned internet marketing executive with a specialization in teen girls, women and health. She co-founded the website gURL.com, which at one point was the largest teen site on the internet and remained in the executive team there for years. She has a BA from the University of Iowa and attended NYU's Interactive Telecommunication Program. She has been a marketing and business consultant for technology and media start-ups in Milan, NYC, and San Francisco. She is active in public health education around disability, patient advocacy, and health care reform. Heather is a user of the All-Terrain Knee Premium.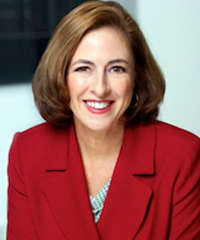 Julie is the Founder and President of TARIS Incorporated, a consulting firm providing advisory services to social and healthcare entrepreneurs and innovators. Areas of expertise include fundraising, strategic planning, and business development, as well as providing venture advisory services for funders. TARIS also invests in start-up ventures that use commercial solutions to address global health challenges. Since 2003, Julie held a number of leadership and volunteer positions, with a focus on global health and disability. She is an active member of the Canadian angel investment community, a former Board Chair of Toronto based Maple Leaf Angels, and a proud SheEO Activator.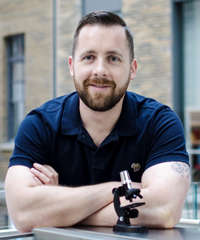 Ben has over a decade of experience building and supporting industry-academic partnerships, collaboration and new ventures. Ben contributes to the development and advancement of innovative technologies and ideas in the medical sciences, ICT, materials and engineering sectors. He has worked for university-affiliated teaching hospitals, innovation networks/agencies and is currently Director, Applied Research at Seneca College in Toronto. Ben holds a BSc and MBET (Business, Entrepreneurship & Technology) from the University of Waterloo.